Hi all,
Firstly if you haven't been to the new 11th Legion Facebook page it can be found here:
http://www.facebook.com/pages/The-11th-Legion/494046703991457
I have been quite busy the last few weekends and I have a new piece of terrain on the go. This time its another ruined building. But what's different I hear you cry.... Well this time its the size and hopefully the building should have quite a different look to my other foamboard buildings/ruins.
Below is a few working progress shots:
The windows cut out and the uprights attached: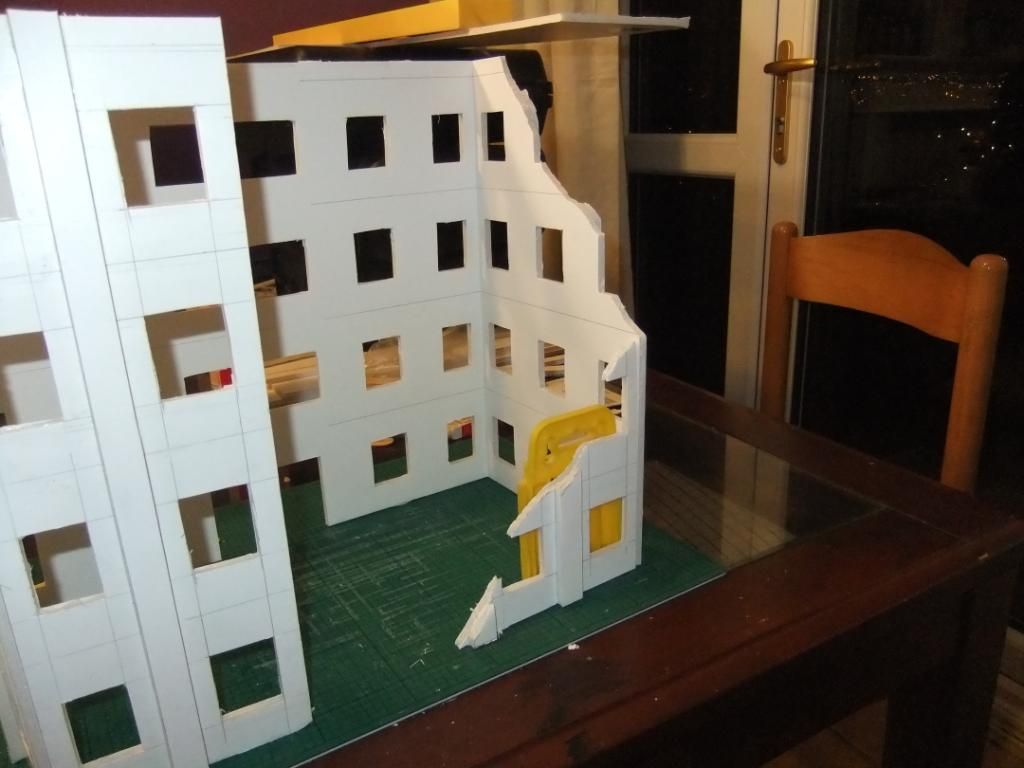 For the windowsill I am trying something new.... lolly pop sticks and I think they have worked quite well.
and lastly some damage to the building:
Well there is still a lot of work left on this terrain piece, will hopefully be able to work on it this weekend.
Dan (DeathBringa) Out