Well its been a while and I am enjoying the use of my airbrush.
I have started work on a squadron of Panzer IV tanks for use in Flames of War, and I am really liking the models made by the plastic soldier company.
All progress has been so far made with an airbrush.
Anyway here is a few stage by stage pictures:
First I hit them with a undercoat of Vallajo's German Red Brown primer: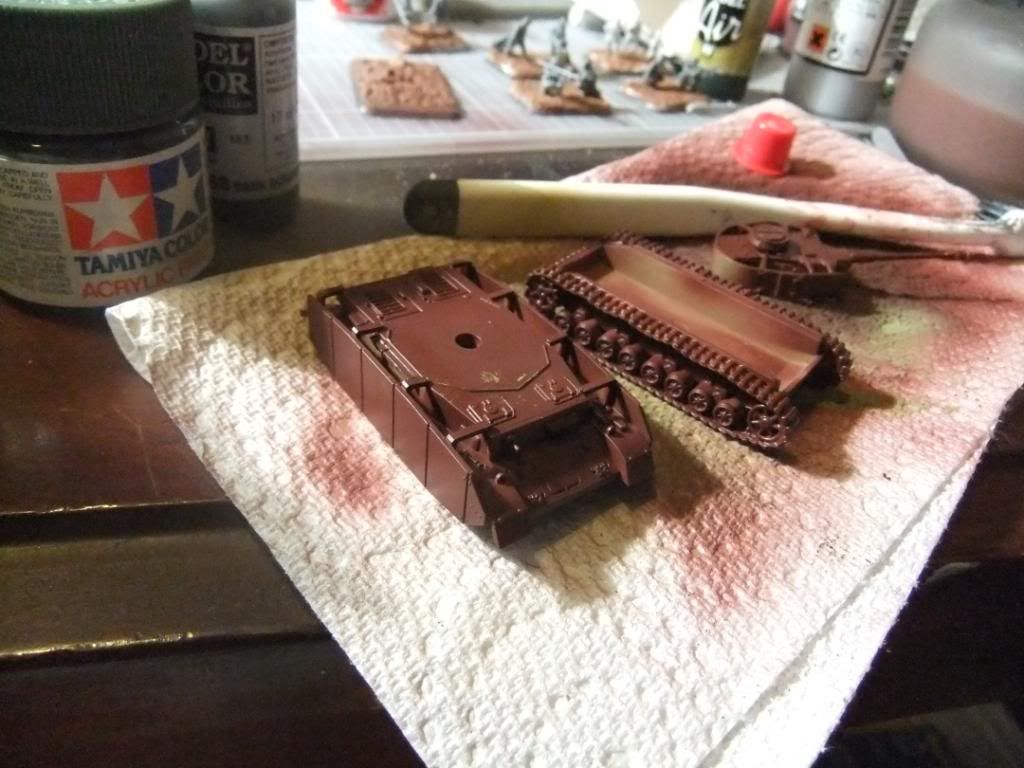 Next I base coated the model using Tamiya Paint Dark Yellow, this was the first time I have used Tamiya Paints and I was very surprised that it didn't require thinning at all to use it in my air brush. I tried to avoid hitting the tracks as much as I could.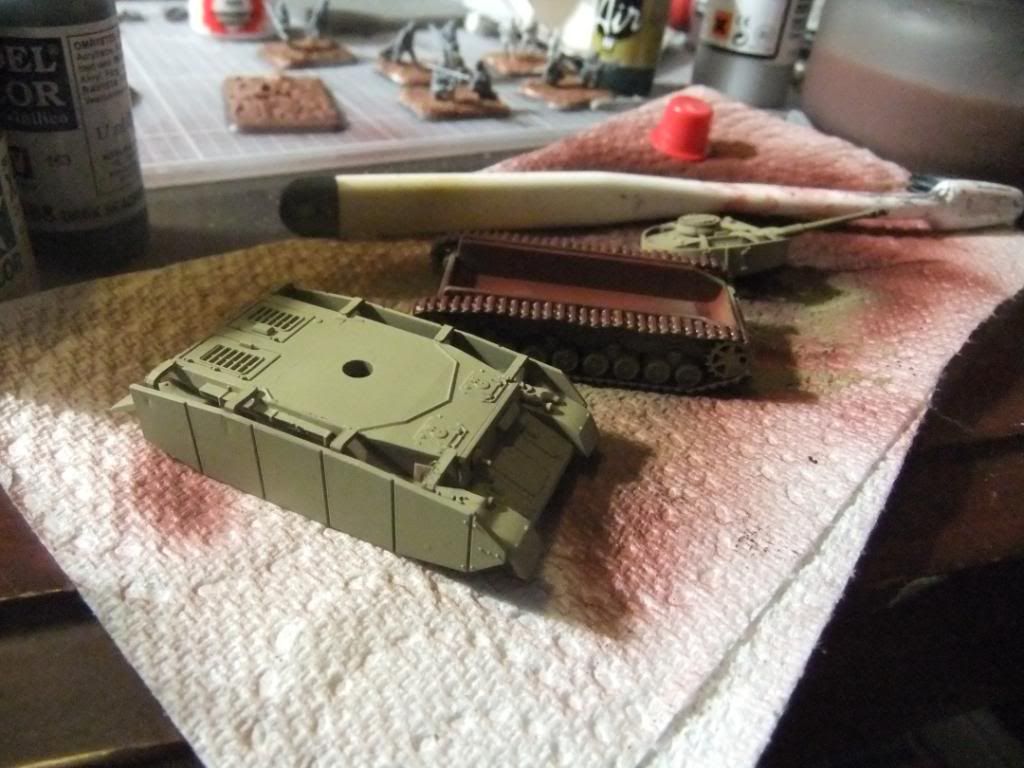 Then I started on the camo patterns and I started with Tamiya Nato Green.
The next step was another defining part of the camo pattern, Tamiya Nato Brown: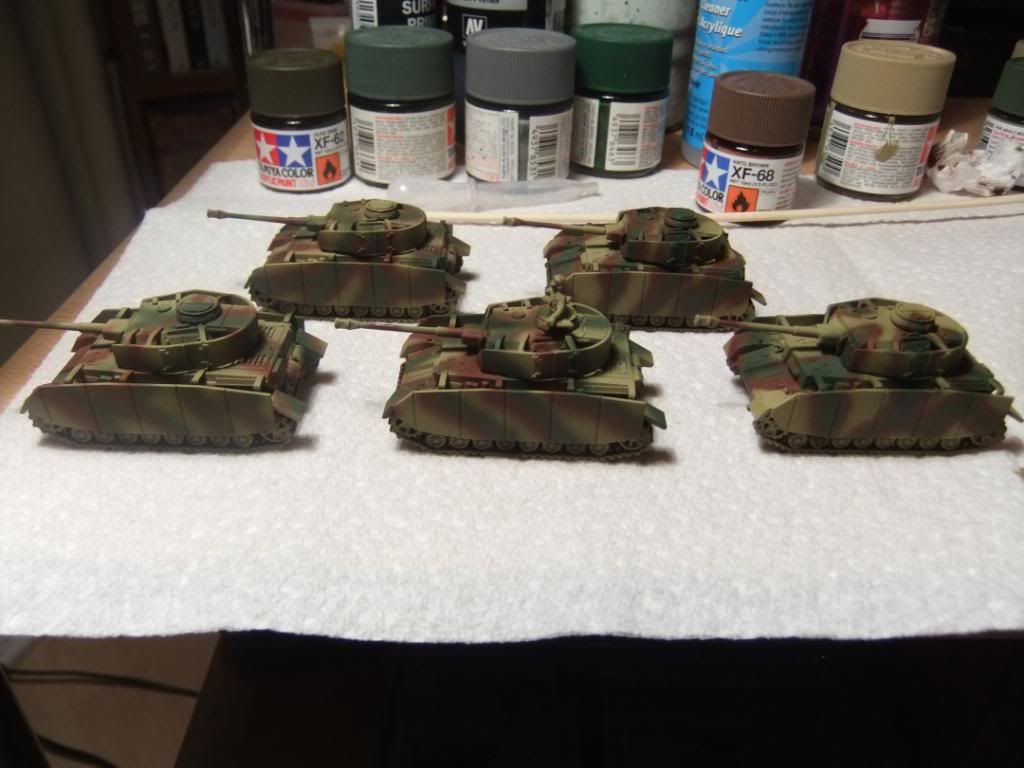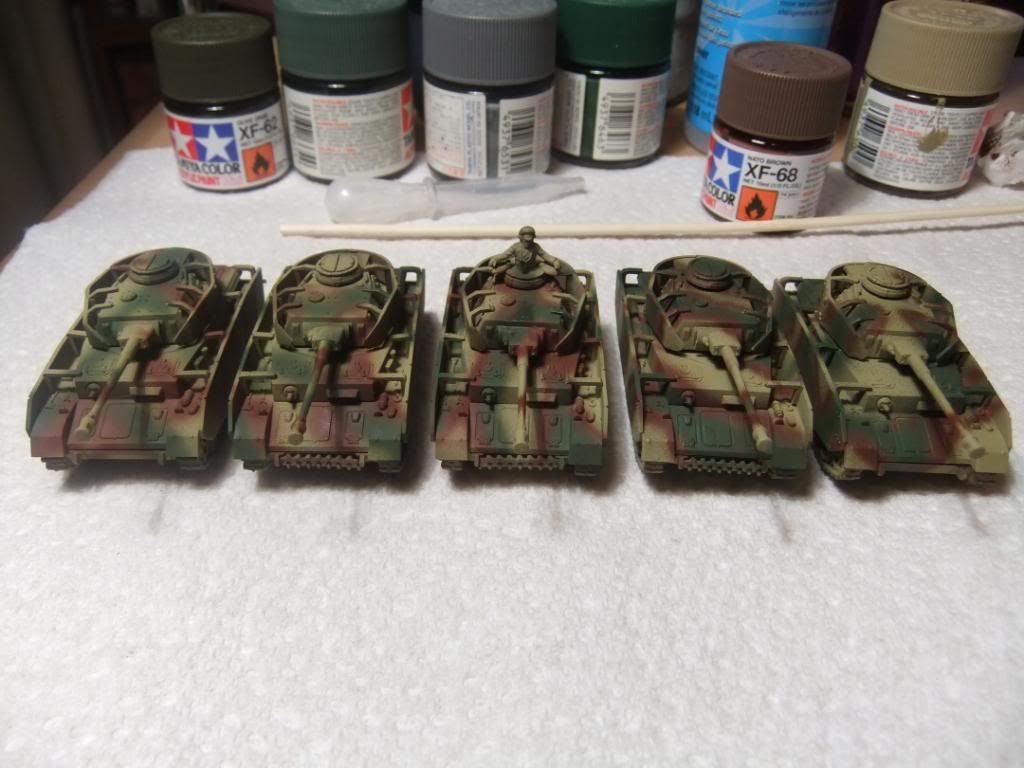 That's all for now, soon I will have to get the normal paint brushes out to pick out the details and start some weathering.
Hopefully that will be sooner rather than later :-)
DeathBringa Out.