I've been busy making some objective markers - here is what I've got painted so far...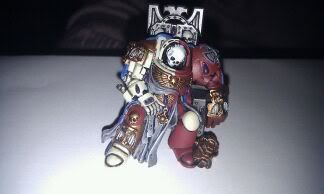 These were made using the wounded marines set as a starting point, with some Blood Angel parts to make them fit with the rest of my army. The banner is from the Forge World Red Scorpians set - with their icons carefully filed off.
Hoping to get these painted soon and then I should be able to provide some better pictures.